Tobias Mendelovici B.Sc agronomist and M.Sc environmental science offers a passion for relationship building and a pragmatic business approach to problem solving and opportunity generation. Multi-lingual and multi-cultural, he is a natural diplomat passionately seeking to maximize the success and implementation reach of projects
Tobias offers an unusual blend of experience straddling agriculture, environment and business. He began his career working for an Israeli company developing agriculture projects in South America. Keen to create a win win for the environment and economy, he transitioned to become a business development consultant to foster the green tech revolution.
As a consultant Tobias has worked for national and local governments, but his highlights has been significant game changing projects with international entities such as the World Bank and Inter-American Development Bank.
Keen to share his expertise and experience further, Tobias is also an educator and writer. He has been a key note speaker at several international conferences, and significantly enhanced environmental awareness in South America, through creating the Expoecoturismo Conference and Trade Show. The event attracted over 20,000 visitors and ran for many years – evidence of Tobias's ability to promote and enroll people in his projects. He also wrote environmental chapters for various Lonely Planet publications.
People remember Tobias for his passion, professionalism, persistence and genuine care for people and the environment.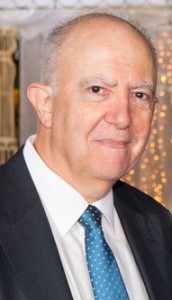 Frohlich Michael, Agricultural Engineer, M.A., with specialization in irrigation and a long experience in management of socio economic projects in Latin America and in the field of international cooperation, as Director, Consultant, Advisor and Lecturer on these issues and use of new technologies. He has served many years as Projects Director of the Israel International Institute in Beit Berl, a training Center for participants from abroad and in activities related to MASHAV, the Agency of International Cooperation of the Ministry of Foreign Affairs of Israel, the International Labour Organization ILO and other development assistance organizations.
Noemí Levy, holds a BA in Advertising and Public Relations from the Universidad Complutense de Madrid, Master in Communication and Marketing for Luxury cosmetics industry and the University Carlos III of Madrid, and Marketing, Advertising & PR Certificate from the London Chamber of Commerce. Naomi is our Marketing assistant and has years of experience as Director of International Accounts in Public Relations Agencies in Spain as well as an extensive network of media contacts in Spanish. Since arriving in Israel has been active in works of Marketing and Media Relations for the Chamber of Commerce Israel-Latin America, obtaining extensive knowledge of trade relations between the two regions .
To see our range of services please click here