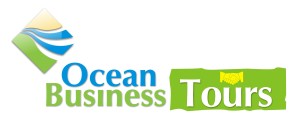 We design, develop and manage comprehensive and high quality business tours, professional tours and educational seminars and workshops in Israel. All activities are custom designed according to your needs.
The tours and other activities are cleverly designed, so you can comfortably experience Israel's start up nation business ecosystem and to engage with the industry of your choice.
The tours will transfer global knowledge on a broad range of issues including water, hitech and agriculture issues, allowing our clients visiting Israel's most prominent projects, its innovative industries and tourism sites.
We can organize everything for you: from original and convenient accommodation, professional guided by experts visits, quality business meetings, seminars and tours. Through either option, participants will experience any or all of the following:
b2b business meetings with Israel's companies from the area of your interest
meeting leaders of relevant government institutions
visits to Israeli incubators and university technology transfer centers
visit top research and academic institutions
meetings with entrepreneurs and start up companies
guided tours of sites relevant to client due diligence process
Ocean can design now a quality itinerary to meet your commercial and professional goals based on its wealth of contacts, experience in business tourism and deep knowledge of Israel's innovation driven industries.
Contact us now to tell us about your needs and we will get back to you with a quotation.